BE PART OF OUR AWARD-WINNING CAMPAIGN
From tech-powered solutions and big media campaigns to grass roots and community-led initiatives, our work is powered by partnerships.
Refill.Swiss connects organisations who want to solve environmental issues with the people that know how to do it.
Good For My Planet can offer you expert support in reducing your plastic footprint, developing plastic busting business ideas and innovations, planning your fundraising, and delivering behaviour change campaigns.
We want to hear from you, get in touch today for an initial scoping call to discuss how we can work together to turn the tide on plastic pollution.
PARTNER WITH REFILL.SWISS TO…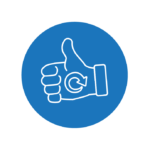 Prevent pointless plastic waste and protect the environment. Be part of the solution.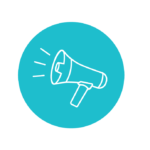 Inspire and engage your customers, staff and shareholders with a planet-protecting purpose.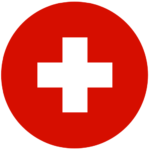 Reach millions of conscious consumers across Switzerland.
Refill.Swiss helps businesses and people live with less waste. Through our simple solutions to complex issues, we're able to offer you not only practical solutions but trackable impacts too. We work with a wide variety of businesses and organisations across different sectors to raise awareness of the issue, and tailor solutions to suit your specific needs.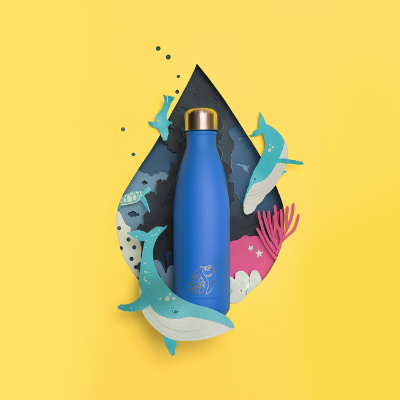 BRANDS & PRODUCT PARTNERS
The Refill logo has 40% brand recognition (2019) and is a great asset to put on your product to build trust in your sustainability credentials and set you apart from competitors. Donating to Good For My Planet per sale sparks that feel-good factor in customers, knowing that their purchase makes a difference.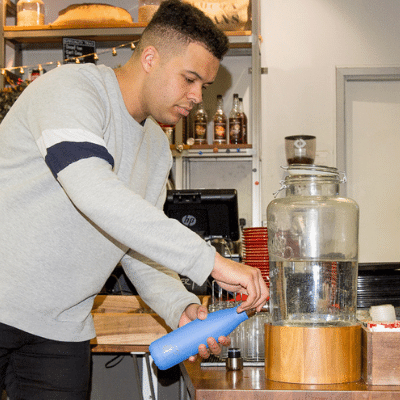 We're in the middle of a Refill Revolution with thousands of businesses getting engaged!
By working with high street retailers and online innovators to offer refill and reuse options, we're able to change customer habits, help reduce overheads and drive valuable footfall. It's now even easier for people to Refill on the go.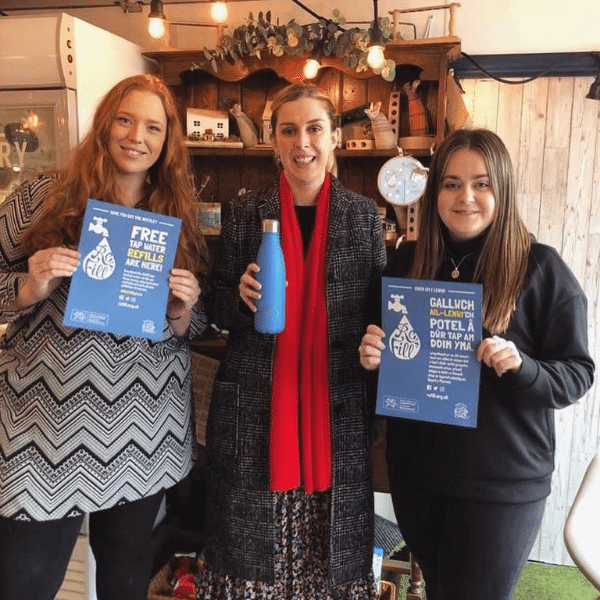 We can't solve the plastic pollution problem alone; our corporate partners help us deliver impact on a large scale and reach a diverse audience.
From investors to energy suppliers, tele-comms and advertisers, we partner with a wide range of businesses to drive change. Find out more about our successes to date.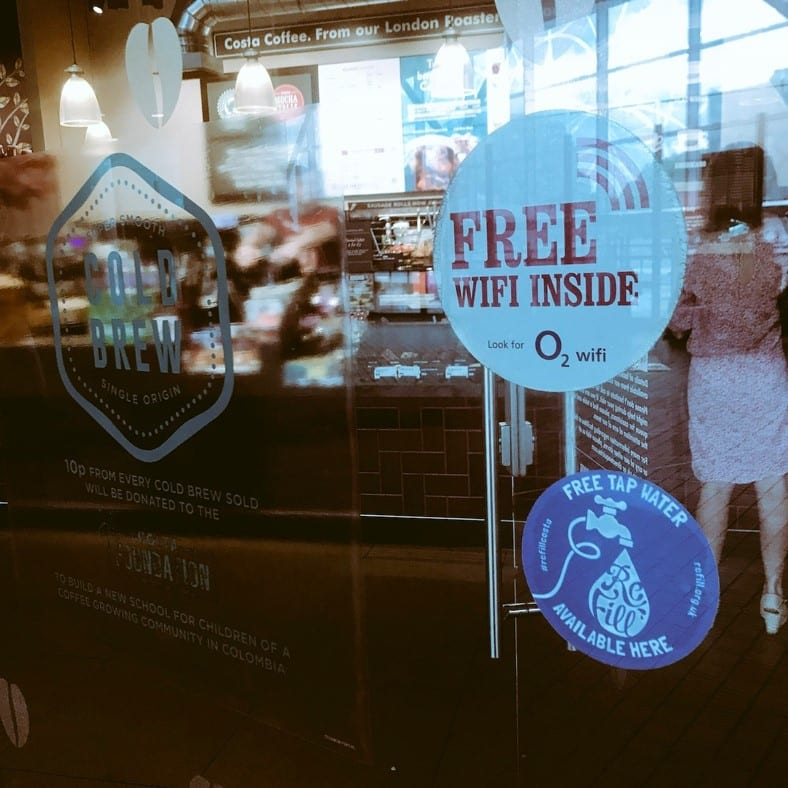 We're working with public sector organisations on strategies including waste reduction, circular economies, community empowerment, and improving access to free drinking water.
Directly delivering on legislative priorities, both regionally and nationally.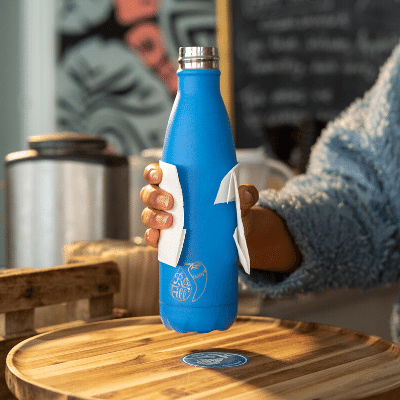 Good For My Planet is joining forces with the water company in the Canton of Vaud in Switzerland, to grow Refill.Swiss from a grass-roots scheme to a national movement. With over more than 5000 public water fountains willing to be referenced so that you can fill up your reusable water bottle whilst on the go, rather than having to buy a plastic water bottle.
We're lucky to be part of a supportive community that are passionate about protecting our rivers and oceans from pointless packaging.
You can support Refill.Swiss by sharing our rich campaign content, taking part in our new campaign launches – including World Refill Day (16th June 2022), or simply by encouraging your network to make a donation.
SEEKING FUNDING AND INVESTMENT
We're building the world's first app that connects people to places to eat, drink and shop with less waste. We've got big ambitions to grow our innovative Refill app and scale our award-winning behavioural change campaign across the whole of Switzerland. To do this we need to secure funding for these vital developments.
 If you're passionate about preventing single-use plastic or reducing waste and want to work with a multi-award-winning organisation to help power the solution, we'd love to hear from you.